Molecular Dynamics
packages
Lattice dynamics packages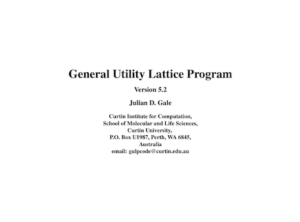 General Utility Lattice Program (GULP)
Julian D. Gale
GULP is a program for performing a variety of types of simulation on materials using boundary conditions of 0-D (molecules and clusters), 1-D (polymers), 2-D (surfaces, slabs and grain boundaries), or 3-D (periodic solids). The focus of the code is on analytical solutions, through the use of lattice dynamics, where possible, rather than on molecular dynamics. A variety of force fields can be used within GULP spanning the shell model for ionic materials, molecular mechanics for organic systems, the embedded atom model for metals and the reactive REBO potential for hydrocarbons. Analytic derivatives are included up to at least second order for most force fields, and to third order for many.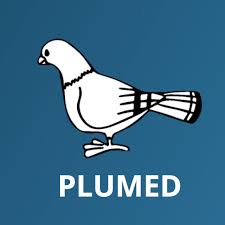 Plumed
Max Bonomi, Giovanni Bussi, Carlo Camilloni, Gareth Tribello
PLUMED is an open-source, community-developed library that provides a wide range of different methods, which include: enhanced-sampling algorithms, free-energy methods, and tools to analyze the vast amounts of data produced by molecular dynamics (MD) simulations. These techniques can be used in combination with a large toolbox of collective variables that describe complex processes in physics, chemistry, material science, and biology. PLUMED works together with some of the most popular MD engines, such as ACEMD, Amber, DL_POLY, GROMACS, LAMMPS, NAMD, OpenMM, DFTB+, ABIN, CP2K, i-PI, PINY-MD, and Quantum Espresso. In addition, PLUMED can be used to augment the capabilities of analysis tools such as VMD, HTMD, OpenPathSampling, and as a standalone utility to analyze pre-calculated MD trajectories. PLUMED offers a large collection of collective variables that serve as descriptions of complex processes that occur during molecular dynamics simulations, for example angles, positions, distances, interaction energies, and total energy.
Ab initio quantum mechanical packages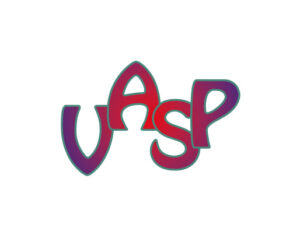 Vienna Ab initio Simulation Package (VASP)
Georg Kresse group, University of Vienna
The Vienna Ab initio Simulation Package (VASP) is a computer program for atomic scale materials modelling, e.g. electronic structure calculations and quantum-mechanical molecular dynamics, from first principles. VASP computes an approximate solution to the many-body Schrödinger equation, either within density functional theory (DFT), solving the Kohn-Sham equations, or within the Hartree-Fock (HF) approximation, solving the Roothaan equations. Hybrid functionals that mix the Hartree-Fock approach with density functional theory are implemented as well. Furthermore, Green's functions methods (GW quasiparticles, and ACFDT-RPA) and many-body perturbation theory (2nd-order Møller-Plesset) are available in VASP. In VASP, central quantities, like the one-electron orbitals, the electronic charge density, and the local potential are expressed in plane wave basis sets. The interactions between the electrons and ions are described using norm-conserving or ultrasoft pseudopotentials, or the projector-augmented-wave method. To determine the electronic groundstate, VASP makes use of efficient iterative matrix diagonalisation techniques, like the residual minimisation method with direct inversion of the iterative subspace (RMM-DIIS) or blocked Davidson algorithms. These are coupled to highly efficient Broyden and Pulay density mixing schemes to speed up the self-consistency cycle. Note: VASP is commercial software and requires a license agreement with the University of Vienna.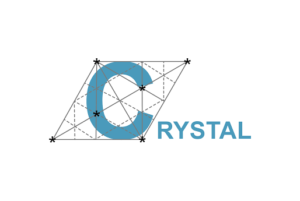 Crystal
V.R. Saunders, R. Dovesi, C. Roetti, R. Orlando, C.M. Zicovich-Wilson, N.M. Harrison, K. Doll, B. Civalleri, I.J. Bush, Ph. D'Arco, and M. Llunell
CRYSTAL is a quantum chemistry ab initio program, designed primarily for calculations on crystals. It performs ab initio calculations of the ground state energy, energy gradient, electronic wave function and properties of periodic systems. Hartree-Fock or Kohn- Sham Hamiltonians (that adopt an Exchange-Correlation potential following the postulates of Density-Functional Theory) can be used. Systems periodic in 0 (molecules, 0D), 1 (polymers, 1D), 2 (slabs, 2D), and 3 dimensions (crystals, 3D) are treated on an equal footing. The program can automatically handle space symmetry: 230 space groups, 80 layer groups, 99 rod groups, 45 point groups are available. In the case of polymers it can treat helical structures (translation followed by a rotation around the periodic axis). Note: Crystal is commercial software.

CP2K
CP2K development tema
CP2K is a quantum chemistry and solid state physics software package that can perform atomistic simulations of solid state, liquid, molecular, periodic, material, crystal, and biological systems. CP2K provides a general framework for different modeling methods such as DFT using the mixed Gaussian and plane waves approaches GPW and GAPW. Supported theory levels include DFTB, LDA, GGA, MP2, RPA, semi-empirical methods (AM1, PM3, PM6, RM1, MNDO, …), and classical force fields (AMBER, CHARMM, …). CP2K can do simulations of molecular dynamics, metadynamics, Monte Carlo, Ehrenfest dynamics, vibrational analysis, core level spectroscopy, energy minimization, and transition state optimization using NEB or dimer method. CP2K is written in Fortran 2008 and can be run efficiently in parallel using a combination of multi-threading, MPI, and CUDA. It is freely available under the GPL license.