Picture by Sebastian Caro Ortiz
The
RASPA
software is a general purpose classical simulation package especially suited to study adsorption and diffusion in nanoporous systems. The
iRASPA
package is an advanced visualization package. We regularly organize workshops and school to teach students advanced, state-of-the-art molecular simulation techniques through practical use (in addition to theory).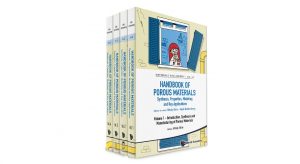 A group of authors including researchers and alumni from the Van 't Hoff Institute for Molecular Sciences (HIMS) have just completed a four-volume reference work covering the fundamentals and key applications of porous materials. This "Handbook of Porous Materials" will be published in November by World Scientific Publishers in a digital and a print edition.
Read More »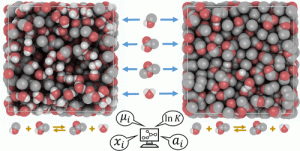 Brick-CFCM is new molecular simulation code for performing Monte Carlo simulations using state-of-the-art simulation techniques. The Continuous Fractional Component (CFC) method is implemented for simulations in the NVT/NPT ensembles, the Gibbs Ensemble, the Grand-Canonical Ensemble, and the Reaction Ensemble.
Read More »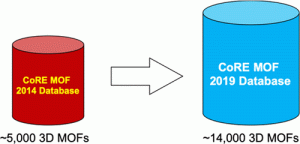 Over 14,000 porous, three-dimensional metal–organic framework structures are compiled and analyzed as a part of an update to the Computation-Ready, Experimental Metal–Organic Framework Database (CoRE MOF Database). The updated database includes additional structures that were contributed by CoRE MOF users, obtained from updates of the Cambridge Structural Database and a Web of Science search.
Read More »
Announcement: One-day online iRASPA/RASPA workshop on Thursday January 20, 2022. Times: 9h00 – 16h45 CET (Central European Time).
This workshop/school focuses on a practical understanding of visualization and molecular simulation of nanoporous materials and fluids, using iRASPA and RASPA.
Read More »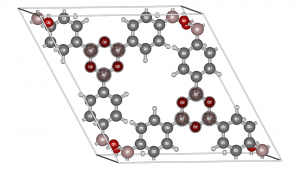 A half-day, online workshop on introduction to molecular simulation and visualization using the force-field based molecular simulation code RASPA. The combination with the visualization software iRASPA enables obtaining direct molecular insight. In this 1/2 day workshop, besides lectures on the basics of MD/MC, we will also demo the practical side of simulations using iRASPA/RASPA.
Read More »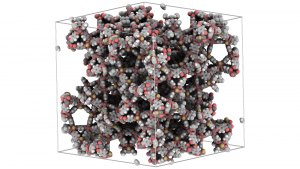 This RASPA workshop is held at Wrocław University of Science and Technology (Wrocłow, Poland) as a Erasmus Mundus Master school and focuses on a practical understanding of molecular simulations of fluids, ionic liquids, and nanoporous materials and applying the RASPA molecular simulation code to practical examples. The duration is 3.5 days, with lectures in the morning and exercises in the afternoon.
Read More »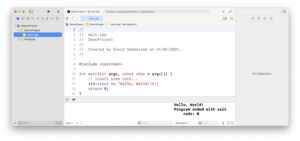 Settings up your computer for C++ programming can be daunting. For beginners, Xcode is the best IDE for macOS, the Visual Studio IDE is one of the most popular and best IDE on windows, and QtCreator is a good choice on Linux. Installation and setup is straightforward, but the IDEs require significant disk storage.
Read More »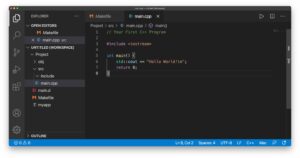 Visual Studio Code is a free source-code editor made by Microsoft for Windows, Linux and macOS. C/C++ support for Visual Studio Code is provided by a Microsoft C/C++ extension to enable cross-platform C and C++ development on Windows, Linux, and macOS. The Code Runner extension allows execution of single files. For project compilation, consisting of multiple files, the C/C++ Makefile Project extension can be used.
Read More »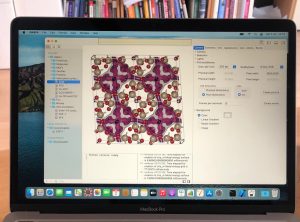 The new M1 MacBook Pro 13-inch has a shared CPU/CPU memory architecture. Here we compare the speed of the Apple M1 GPU to some other Macs. The results for the Apple M1 are excellent. They are on par with the Radeon Pro 560X and faster for up to about a thousand atoms.
Read More »